Comfortable Country Home – Haines City
Project Description
This 1500 sq. ft. home addition, including an enclosed pool, upgraded this Haines City home unto a rustic country retreat. Pictured above the sunk-in living room features cedar railings, a built-in media center and cabinetry.
Project Details
Client Longtime Polk Residents
Date April 2012
Skills Woodwork, Masonry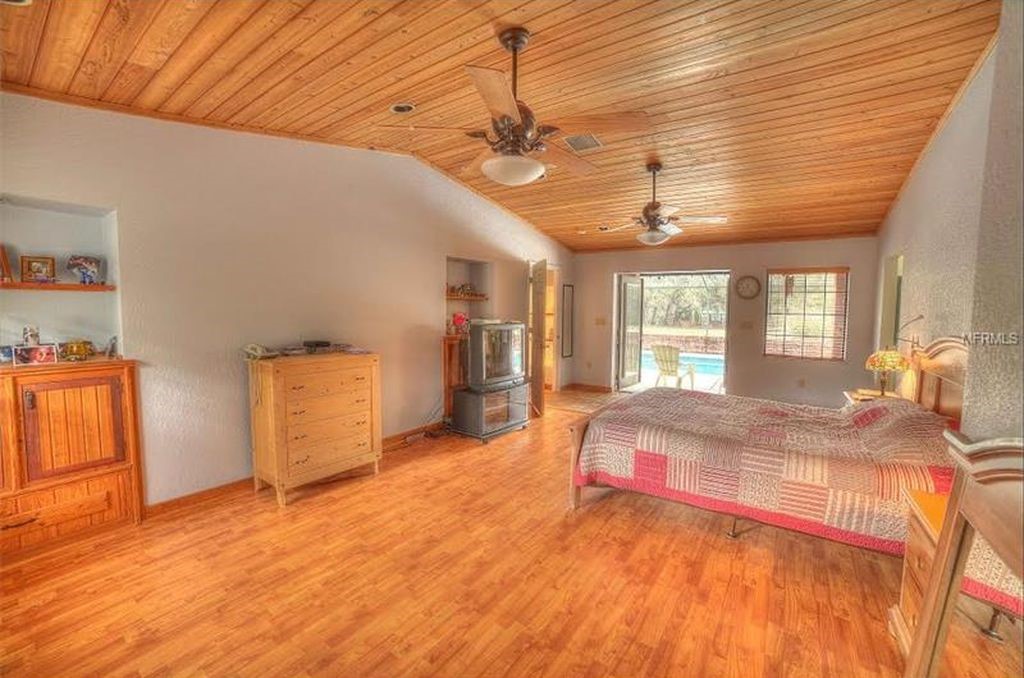 Cypress Bedroom
Custom designed and built cypress cathedral ceilings, bookshelves, and cabinets adorn this home-away-from-home bedroom.
Florida Heat Retreat
This gorgeous enclosed pool and deck boast the same bricklaying work as the original home. The custom built smoker and grill complete this decadent addition with flair.